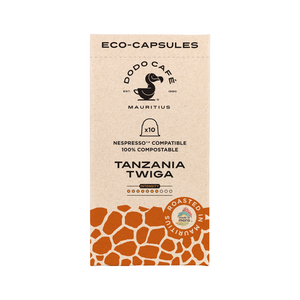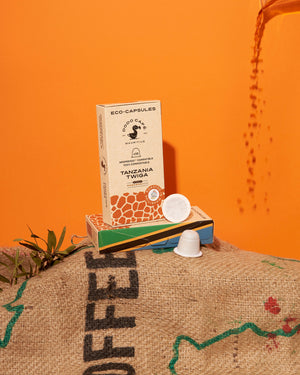 Mauritius's first ever plant based capsules
Packed locally with locally roasted specialty coffee. 
Compostable 

& 

Plastic Free.
Compatible with your Original style Nespresso® machine.
Made in Moris
Proudly giving back to the Mauritian Wildlife foundation for each purchase.

Coffee type: This 100% Arabica, single-origin coffee is grown on the foothills of Mount Kilimanjaro, has a deep, rich and bold taste with fruity nuances.



Nespresso* is a brand belonging to a third party which has no link with Dodo Café.